Santos 10 Liter Planetary Mixer
10 LITER PLANETARY MIXER 27

The 10 liter planetary mixer is the ideal appliance to mix, knead, beat, and whip all kind of preparations.
Makes quickly any kind of dough (up to 5 kg of dough) thanks to its 8 speeds and 3 tools (dough hook, flat beater, wire whip).
SAFETY
It has a bowl locking system and the motor stops when the safety grid is opened.
EASY TO CLEAN

Removable bowl and tool.
MOTOR SPEED

- 1500 rpm (50 Hz)
- 1800 rpm (60 Hz)
WEIGHT

- Net: 31 kg (68 lbs)
- Packed: 34,1 kg (75 lbs)
DIMENSIONS ( NET )

- Diameter : 530 mm (21")
- Weight : 360 mm (14")
- Height : 580 mm (23")
DIMENSIONS ( PACKED )

- Diameter : 605 mm (24")
- Weight : 390 mm (15")
- Height : 650 mm (25,5")
PERFORMANCE AND STURDINESS

The mixer is equipped with a powerful induction motor and it is all made from aluminium casting and stainless steel
MOTOR ( SINGLE PHASE )
- 100 - 120 V - 50/60 Hz - 650 W
- 220 - 240 V - 50/60 Hz - 600 W
MOTOR ( THREE PHASE )
- 220 - 240 V - 50 Hz - 510 W
- 380 V - 50 Hz - 510 W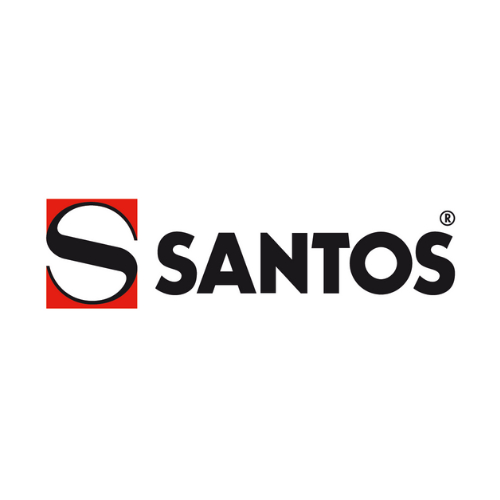 T +33 472 373529 F +33 478 265821
Santos
140 Avenue Roger Salengro, 69120 Vaulx-en-Velin, France