Olimpia Splendid Nexya S4 E Inverter
NEXYA S4 E INVERTER
The wall-mounted monosplit air conditioner
NEXYA is the series designed for the air conditioning of large environments.
As of this year, Nexya S4 E Inverter gets a technological makeover: the B1016 Kit-Split Wi-Fi (bought separately) gives you remote control of your air conditioning unit with a wi-fi app. Inverter motors and batteries with high thermal exchange are designed to maximize efficiency, but ensuring power and speed-up load.
FOUR MODELS
- 9 - 12 - 18 - 24
OUTPUT POWER IN COOLING MODE (RATING)
- 2,64 kW - 3,52 kW - 5,28 kW - 7,03 kW
ECOLOGICAL
With the new refrigerant gas R32
HIGH EFFICIENCY TECHNOLOGY
- A++ in cooling, - A+ in heating.
EASY TO USE
With mobile and remote control
OUTPUT POWER IN HEATING MODE (RATING)
- 2,93 kW - 3,37 kW - 5,57 kW - 7,33 kW
ENERGY EFFICIENCY IN COOLING
A++
ENERGY EFFICIENCY IN HEATING
A+
HIGH EFFICIENCY TECHNOLOGY
- Class A++ in cooling
- Class A+ in heating
HEAT PUMP
Heat pump air conditioner. Thanks to this feature you you can replace or support traditional heating in intermediate seasons.
OLIMPIA SPLENDID INVERTER SYSTEM
The speed of the motors is constantly regulated according to the set temperature. Consumption is thus reduced by 30% compared to motors with traditional technology.
REMOTE CONTROL
You can set the desired comfort at the desired time with the remote control or through the specific App
SLEEP MODE
Gradually increases the temperature set and ensures reduced noise for greater wellbeing at night.
AUTO MODE
Changes parameters depending on ambient temperature
FOLLOW ME FUNCTION
The ambient temperature sensor in the remote control is activated to allow for more faithful temperature detection.
GOLDEN FIN ANTI-CORROSION TREATMENT
On the battery of the external unit for better protection.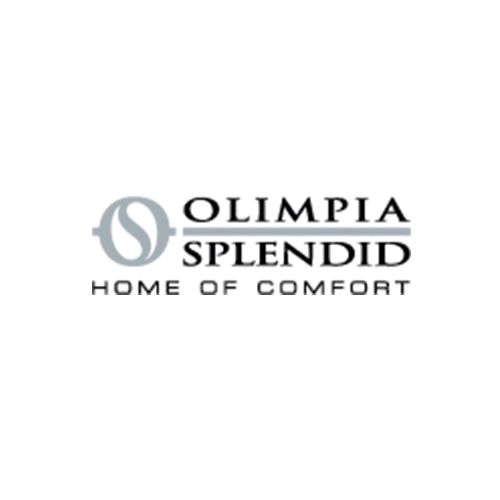 T +39 30 3195100
Olimpia Splendid S.p.a.
Via Industriale, 1, 25060 Cellatica BS, Italy