GIRA Motion Detector - Mini Komfort
Gira motion detector Cube
This particular combination prevents the unintentional illumination of the light. For example, a gust of wind won't switch it on or waste energy. This means that the Cube reacts only when needed.
SPLASHPROOF

Due to its splash-proof design (IP44), the product is suitable for basements, damp rooms and outdoor areas.
LIGHTING CONTROL

This product for lightining control

RETROFITTABLE

This product is suitable for Retrofittable

COLOURS

- Reinweiß glänzend
- Anthrazit
PRODUCTION

Made by United Kingdom

CORNERS & EDGES: A MODERN DESIGN FOR MODERN AND CLASSIC ARCHITECTURE.

With a clear, geometric design the Gira motion detector Cube adds a touch of class to your outdoor area. This modern design fits in seamlessly with both modern architecture and more conventional, older buildings. Whether you choose white pure white glossy or anthracite, it is up to your personal taste.
FOR A KNX SYSTEM OR A MORE CONVENTIONAL INSTALLATION.

Thanks to flexible mounting, the Cube can be installed on the wall of a home or on the ceiling. Weather conditions aren't an issue, either. Thanks to protection class IP54, the motion detector is protected against dust and splashes of water. The Gira motion detector Cube is also designed for integration into your KNX system. You can therefore connect it to any lighting units. However, this motion detector also functions as a conventional installation, without KNX.
FEATURES

-Lighting control
-Retrofittable
-Splashproof
NARROW AND WIDE-ANGLE COVERAGE, NOTHING ESCAPES THE CUBE.

The Gira motion detector Cube can observe both wider and narrower areas. An angle of 120 degrees is useful for narrow detection. If you want to cover an extra-wide area, then you should adjust the detection angle of 240 degrees.
ADAPTABLE LIGHTING CONTROL FOR ANY ENVIRONMENT.

It is up to you whether the Gira Cube uses a long or short lighting duration. There is an "off" delay which ranges from five seconds to 15 minutes. However, you can also choose to make use of continuous lighting for up to two hours.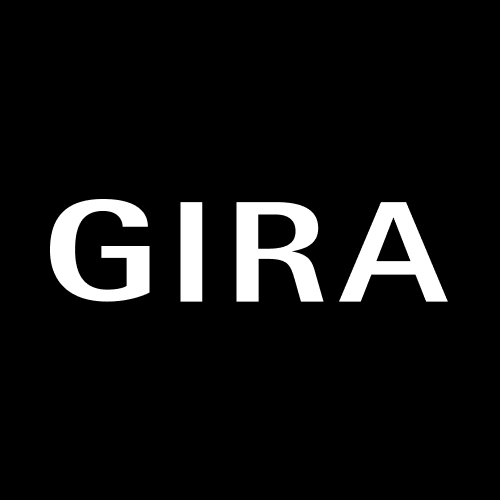 T +44 203 9368090
Gira Uk Ltd
Unit 8 Firmdale Village, Ryan Drive, Brentford, Middlesex,tw8 9er, United Kingdom