Bose Soundlink Flex Bluetooth® Speaker Bundle
SOUNDLINK FLEX BLUETOOTH® SPEAKER BUNDLE
SOUNDLINK FLEX BLUETOOTH® SPEAKER BUNDLE

- High-quality Audio
- Waterproof And Dustproof (Ip67)
- Rugged Design
- Positioniq™ Technology
- Up To 12 Hours Per Charge
- Pairs With Other Bose Speakers
ASTONISHING SOUND. WHEREVER LIFE TAKES YOU

A portable speaker that is made for going wherever you go, the Sound Link Flex is the perfect musical sidekick for both days out and nights in.
BUILT TO HANDLE SOME BRUISING

With its powder-coated steel grille and silicone exterior, the SoundLink Flex Bluetooth speaker was purpose-built to make it adventure-ready. Its tough exterior can withstand almost any mishap, while its powder coat won't peel or flake and is resistant to rust corrosion and UV light.
UP TO 12 HOURS PER CHARGE

Keeps up with you all day

Whether you're working a long shift or enjoying a day on the water, SoundLink Flex will provide your soundtrack all day. It can go for up to 12 hours on a single charge, and when it's time to power back up, you can recharge it quickly via its USB-C port.
POSITIONIQ™ TECHNOLOGY

Incredible sound in any position

With its PositionIQ™ Technology, SoundLink Flex automatically adjusts to its orientation to optimise the sound. Whether it's standing upright, lying on its back or hanging from its tear-resistant utility loop, you'll always hear your music in full, balanced tones.
COMPATIBLE APP

Bose Connect app
MATERIALS

Soft-touch silicone exterior and powder-coated steel grille with fabric utility loop
BATTERY

- Rechargeable lithium-ion battery
- Battery life up to 12 hours
- Charging time: approximately 4 hours when using the original cable. Using a third-party USB-C cable or power source may influence charging time.
AADDITIONAL INFORMATION

- IP67
- SimpleSync connectivity
- Party Mode
- Stereo pairing
SPEAKER PHONE

Sound Link Flex's built-in microphone lets you take calls when connected to your phone via Bluetooth, while the speaker's excellent sound means that you won't miss a word.
COMPATIBLE WITH THE BOSE CONNECT APP

With the Bose Connect app, you can personalise your settings, pair speakers, unlock product features, keep your software up to date and more.
CONTROLS

Button controls : Power on, Bluetooth, Volume up/down, Multi-function button
BLUETOOTH

- Bluetooth Range : Up To 9 M (30 Ft)
- Bluetooth Version: 4.2
BLUETOOTH PAIRING

Connect SoundLink Flex to your phone, tablet or laptop using Bluetooth from up to 9 metres away. It will remember up to eight recently connected devices.

MICROPHONES

Built-in microphone acts as an extension of the microphone in your mobile device.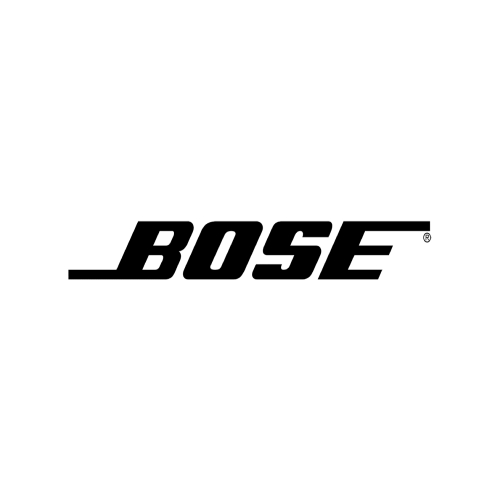 T +1 508 8797330
Bose Corporation
The Mountain Rd, Framingham, MA 01701, United States