CITRUS JUICER 38

Citrus juicer to use everywhere you need a freshly squeezed citrus juice: health food stores, hotels, bars, restaurants, institutions...
Commercial juicer, built to last, with a heavy duty and quiet induction motor.
Delivered with 3 removable squeezers for oranges, lemons, limes and grapefruits.

- Easy to clean: removable bowl and squeezer.
- Spout height: 135 mm (5"), to make juice by glass.
- Average output: 30 l/h
Built to last, it has obtained the Longtime Label, attesting its robustness and durability!
100% manufactured in France since 1954.
PRODUCTION

Made In France
PACKED WEIGHT

6 kg (12.3 lbs)
NET WEIGHT

5.2 kg (11 lbs)
SHIPPING BOX

- Width : 255 mm (10'')
- Depth : : 340 mm (13'')
- Height : 400 mm (16'')
THERMAL SAFETY

Motor protected by internal thermal detector and overload protector.
EXCEPTIONAL YIELD

Maximum juice extraction.
ELECTRICAL SAFETY

- All mechanical parts are ground connected
- Appliances are 100% tested after assembly
NORMES

- Versions 38 & 38C (220-240V - 50/60Hz): CE, RoHS.
- Versions 38V1 & 38CV1 (100-120V - 50/60Hz): CE, UL, NSF, RoHS.

WARRANTY

- Product: 2-year Warranty
- Motor: 5-year
THE PROFESSIONAL ART OF JUICING SINCE 1954

We have the juicer adapted to your needs, to make juice by the glass or in a jug. Equipped with professional, robust and powerful motors, they are designed to quickly press all types of citrus. They are very easy to clean: all parts in contact with food are removable.
MOTOR SINGLE PHASE

- 220-240 V - 50 / 60 Hz - 130 W - CE 100 - 120 V - 50 / 60 Hz - 155 W -CE, NSF, UL

IN ACCORDANCE WITH THE FOLLOWING REGULATIONS

- Machinery directive 2006 / 42 / EC
- Electromagnetic compatibility 2014 / 30 / EU
- ''Low voltage'' directive 2014 / 35 / EU
- RoHS directive 2011 / 65 / EU
- Regulation 1935 / 2004 / EC (contact with food)
- WEEE Directive 2012/19/EU
HARMONIZED EUROPEAN STANDARDS

-EN 1672-2+A1:2009 -EN ISO 12100:2010 -EN 60204-1+A1:2009 -EN 60335-2-64:2004 Commercial electric kitchen machines -CE Marking, UL (USA) and cUL (Canada), NSF (USA)

HYGIENE

All removable parts can be put in a dishwasher or easily cleaned with hot soapy water
SPEED

- 1500 rpm (50 Hz)
- 1800 rpm (60 Hz)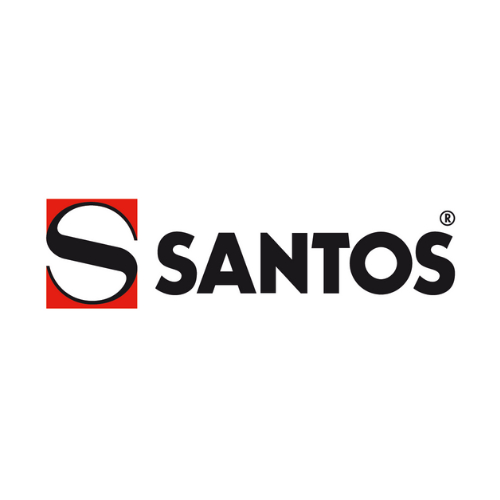 T +33 472 373529 F +33 478 265821
Santos
140 Avenue Roger Salengro, 69120 Vaulx-en-Velin, France