Santos Ice Shaver With Lever 09
ICE SHAVER WITH LEVER 09

This ice shaver is ideal for bars, restaurants, fish shops, caterers.

This powerful and sturdy appliance is delivered with an adjustable disc to make snow ice or crushed ice.

PRODUCTION

Made In France
NET WEIGHT

14.7 kg (32 lbs)
PACKED WEIGHT

15.7 kg (34 lbs)
SPEED

- 1500 rpm (50 Hz)
- 1800 rpm (60 Hz)
THERMAL SAFETY

Motor protected by internal thermal detector
WARRANTY

- Product : 2-year Warranty
- Motor : 5-year
ACOUSTIC SAFETY

Very silent and powerful asynchronous motor
HYGIENE

All removable parts can be put in a dishwasher or easily cleaned with hot soapy water.
NORMES

- Versions 09: (220-240V - 50/60Hz) : CE, RoHS.
- Versions 09V1: (100-120V - 50/60Hz) : CE, UL, RoHS.

ELECTRICAL SAFETY

- On / Off interlock switch is waterproof
- All mechanical parts are ground connected
- Appliances are 100% tested after assembly

MOTOR SINGLE PHASE

- 100 - 120 V - 50/60 Hz - 650 W
- 220 - 240 V - 50/60 Hz - 600 W

PACKGING DIMENSIONS

- Width : 295 mm (12")
- Depth : : 450 mm (21")
- Height : 410 mm (16")
IN ACCORDANCE WITH THE FOLLOWING REGULATIONS

- Machinery directive 2006 / 42 / EC
- Electromagnetic compatibility 2014 / 30 / EU
- ''Low voltage'' directive 2014 / 35 / EU
- RoHS directive 2011 / 65 / EU
- Regulation 1935 / 2004 / EC (contact with food)
- WRegulation 10 / 2011 / EU (Plastic in contact with food)
HARMONIZED EUROPEAN

- EN ISO 12100: 2010
- EN 60204-1 + A1: 2009
- EN 60335-2-64: 2004 Commercial electric kitchen machines
- CE Marking, UL (USA), cUL (Canada)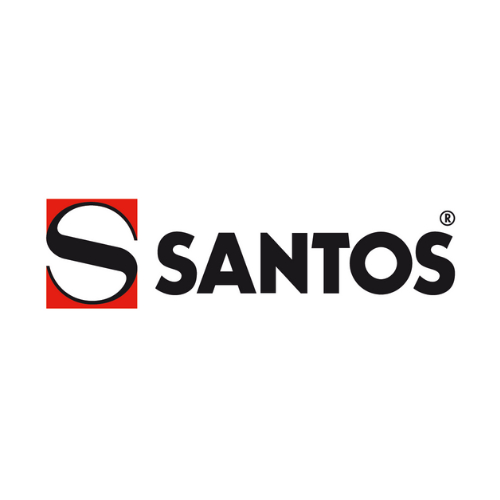 T +33 472 373529 F +33 478 265821
Santos
140 Avenue Roger Salengro, 69120 Vaulx-en-Velin, France