Olimpiasplendid Aquaria S1 20 P Dehumidifier
AQUARIA S1 20 P DEHUMIDIFIER
AQUARIA S1 20 P DEHUMIDIFIER

The most complete dehumidifier: in addition to the pre-filter and the activated carbon filter, it is equipped with a HEPA filter with an efficiency on particles up to 0.3 microns.
And with a touchscreen panel and built-in Wi-Fi, the Aquaria S1 20 P offers precision control, inside the home or out of it.
PRODUCT TYPE

Dehumidifier
ROOMS

For Rooms Up To 90 M3
DEVICE

Automatic Defrosting Device
TRANSPORTATION

Wheels For Transportation
DEHUMIDIFICATION CAPACITY

20l / 24h
INDICATOR

Temperature And Humidity Indicator
REMOVABLE

Semi-transparent removable tank with handle
IDENTIFICATION OF THE MAIN COMPONENTS

1. Front shell
2. Air outlet grid (2a. Flap)
3. Handle
4. Control panel (4a. Upper display 4b. Front display)
5. Air inlet grid
6. Back shell
7. Water tank
8. Wheels
9. Supply cord
10. Filter (10a. Active carbons filter & 10b. HEPA filter)
11. Data plate
12. Instruction booklet
13. Condensation drain connection
14. Hose for continuous condensation drain

CONTROL PANEL SYMBOLS AND KEYS

-D1: "Timer" key -D2: Mode selection key: "Laundry" "Dehumidification" -D3: "Led" key -D4: "Setting level of humidity" key -D5: "Speed" key -D6: "ON/OFF" key -L1: "Timer" active Led -L2: "Laundry" mode active Led -L3: "Dehumidification" mode active Led -L4: "Defrost function" active Led -L5: "Child Lock" mode active Led -L6: "Wi-Fi" mode active Led -L7: "Oscillation" active Led -L8: Fan speed Led -L9: "Water tank full" Led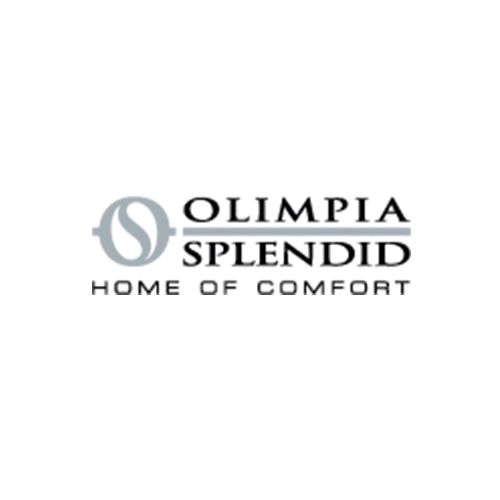 T +39 30 3195100
Olimpia Splendid S.p.a.
Via Industriale, 1, 25060 Cellatica BS, Italy